PVC Material pro Shrink Packaging & Lable Typographia Film
Product Detail
Product Tags
PVC Horreat Pellicula - Genus retractationis vestis pro variis applicationibus adhibita. Ut, carnes recentes, gallinae, legumina, libri, aquam mineralem signantes ac utres medicinales, potiones, oeconomiae quotidianae, pharmaceuticae, cerevisiae et pittacii etc. The PVC stands for Polyvinyl chloride. Polyvinyl chloridum est tertia plastica in mundo maxime producta. Duo gradus PVC membranae sunt:
Label Typographia Gradus
Apta manicas & pittacia producendi vel excudendi reformidat. Hoc velum PVC patet, tenax et nitidum. Aliae vires clavis sunt eius superficies lenis et diu flans.
General Packcanus Grade
Pelliculae bene rotundatae PVC egregia est ad sarcinas promo, capnas sigilla, et ad commissuras securitatis. Claritas cinematographica PVC, durabilitas, et exemplares caloris sigilli robore mobilis eam facit versatilem.
PVC materia rudis perspicuitatem habet, oleum resistentiam, proprietates obice ad vaporum et oxygenium aquaticum, et bonam corrosionem resistentiam multis substantiis, ut acida, alcali et salibus. Usura polyvinyllorum chloridi resinae et additamenta non-toxica, packaging plasticae quae signis nationalibus obviat et directe contactus pacandi potiones, cibi et pharmaceuticas fieri possunt. 
PVC Composita

Globuli granularum particulae species
Blue Pellets Granula Particulae Grain Form
Globuli caerulei globuli Granulae particulae grani species
PVC Pulvis

Naturalis Resinae Pulvis Formae albae
Blue Resinae Pulvis species
Blue Resinae Pulvis species
Pro decenniis, investigationi, evolutioni et evolutioni dediti sumus 
production of PVC Compounds. Ad processum hoc productum in unitate nostra bene instructa, periti doctores nostri superiore gradu polyvinylo chloride et methodologia nova utuntur. Productum oblatum nostrum late postulavit ut in industria cinematographica adhibeatur.
Perspicuus / caeruleus / caeruleus Pellets Form
Naturalis Albus / Blue / Globus Pulvis Pulvis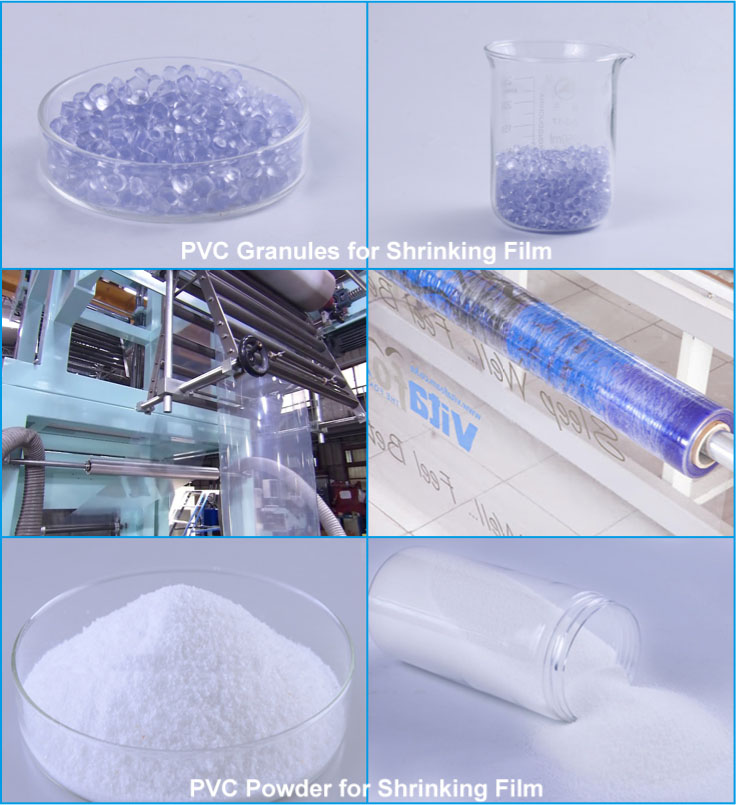 ---
---
Epistulam tuam hic scribe et mitte nobis